Maintenance for Air Conditioning Units in Spring, Texas
When the temperature starts to rise, your air conditioner is no doubt a priority appliance in your house. From providing refreshments on hot days to keeping indoor air in perfect condition – it really works hard for you. But what if it suffers a breakdown? How do you keep cool and enjoy quality air?
If you're a resident of Spring, TX, no worries! You won't have to struggle to try to find an air conditioning service; there are plenty of reliable providers that can help you get your AC operational in absolutely no time.
If you're looking for reliable air conditioning repair services in Spring, Texas, you'll want to ensure that you find the right company for the job. In this piece, we'll provide helpful tips on how to locate the top AC repair business and discuss the various solutions they offer.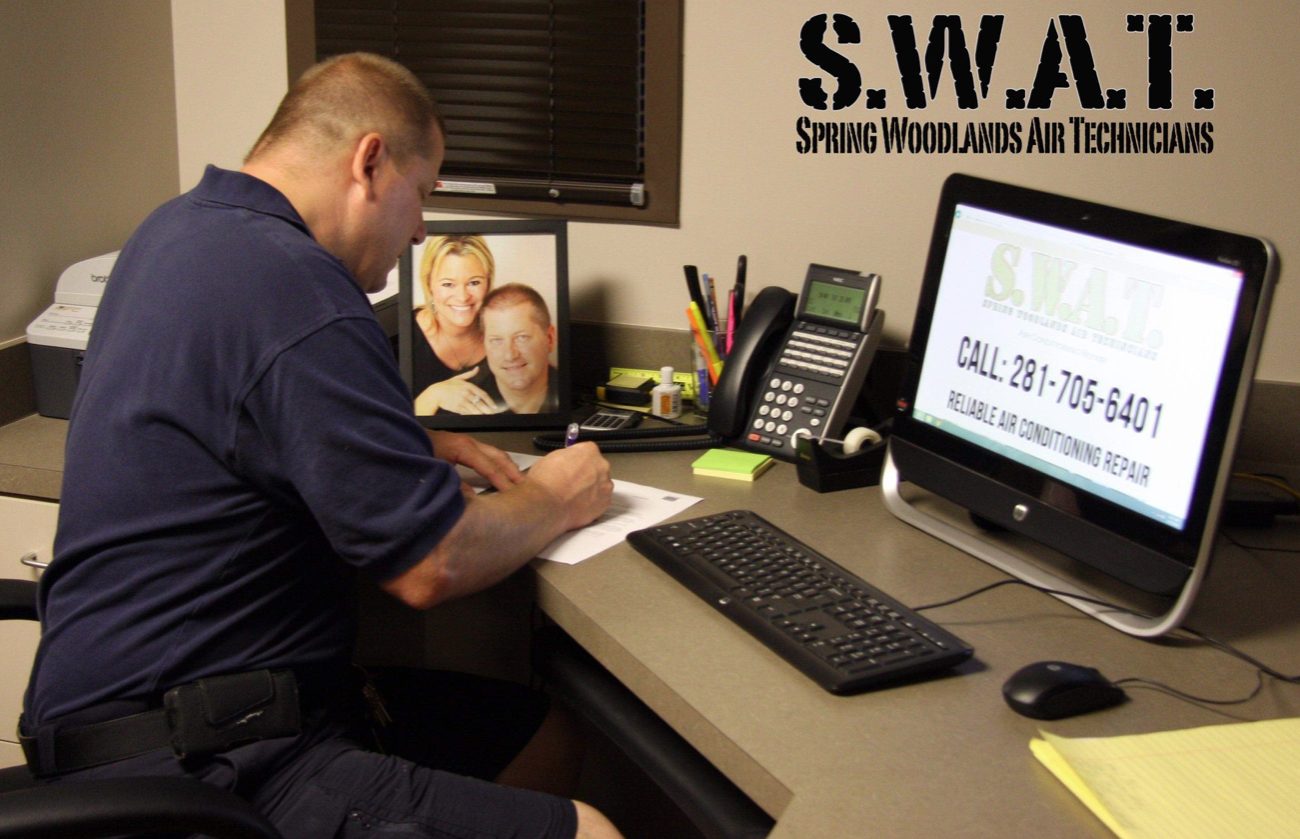 From emergency AC repair to home warranty plans, Spring Woodlands Air Technicians or S.W.A.T., in Spring, TX, has a wide variety of air conditioning service solutions available. These are designed to provide you both peace of mind and cost savings in the long term. With around-the-clock availability, you can be sure that Spring-area AC repairs are never far away.
As you look for an air conditioning repair expert, there are certain aspects that you should consider for making the most judicious choice. These can range from the years of experience they have to their pricing structure.
Deciding on service providers for AC repair entails more than just perusing prices. Estimates from a variety of companies are therefore recommended to ensure you've found the best deal for your needs. In considering the associated costs, it is important to take into account the extent of the damage and its associated repair requirements for a complete picture of the overall cost.
When selecting a firm for your air conditioner repair needs, ensure that it has a proven track record of success. It's wise to check online customer feedback or ask around for suggestions from people you know. Doing so can help you find the best AC fix provider available.
If you're concerned about getting stuck with a repeat issue after a repair job, consider looking for a service that offers warranty coverage. Many businesses today offer this extra assurance, giving you the confidence that you're protected should the same problem arise again in the future.
Uncovering an Outstanding AC Repair Firm: Suggestions to Guide You
Maximize savings and find the right service provider by seeking out multiple quotes; a great way to establish an influential budget.
Gaining insight from customer experience is invaluable. One of the most effective ways to accurately gauge a company's reputation is to look through its online reviews. Doing a bit of research can provide you with helpful input from previous customers to give you an informed decision.
Try asking around for suggestions on an AC repair company. It could be friends, family members, or even your neighbors that can point you in the right direction.
It's always important to make sure you're choosing a company that is fully licensed and insured, just in case there's ever a hiccup with any repairs they're doing for you. That way, you can relax knowing you're covered.
If you're faced with an AC breakdown in Spring, TX, there's no need to stress. There's a variety of reputable air conditioning repair services that can get your unit humming again in no time. This piece offers savvy tips on selecting the ideal service to suit your needs.
Supplemental Details
Looking for an air conditioning repair in Spring, TX? Depending on the extent of the repair needed, you may pay anywhere from one hundred to five hundred dollars. The fixed cost could be more or less depending on the issue.
Looking for reliable AC repair services in Spring, TX? Search the web or inquire with those in your close network to find reviews on local businesses. With a little bit of research, you can identify trustworthy and experienced local technicians that can provide you with excellent service.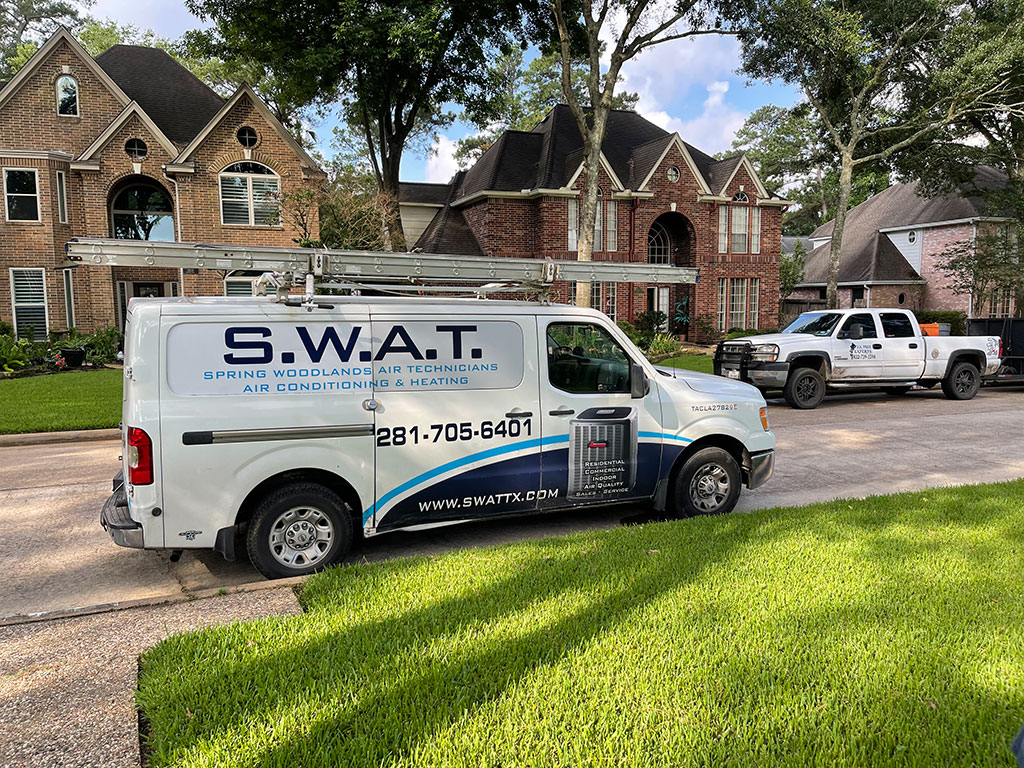 Keep your house cool in Spring, TX, thanks to some of the most reliable AC repair services around. From professional air conditioning technicians to speedy maintenance assistance, these businesses are always ready to assist clients whenever needed. Here are some of the leading HVAC repair specialists in the area:
Get in touch with S.W.A.T. Reach us at (281) 705-6401, and our friendly staff will be more than happy to answer any inquiries you may have. Get unbeatable advice and top-quality services for a competitive price. Our service is comprised of highly-trained professionals who will handle all your AC and heating needs with ease.
Spring Woodlands Air Technicians are an experienced team of professionals ready to help you with all of your air needs. Call us today at (281) 705-6401, and let us provide you with the perfect solution. With our knowledge, expertise, and enthusiasm, we are ready and willing to help make your air-related dreams come true.
Ideas to Keep Your AC Running Smoothly
Consistent air filter replacement is a simple way to maintain optimal AC performance. Not staying on top of this simple task can result in serious issues down the line. Make sure to change your air filter regularly for top efficiency and reduced trouble.
To ensure your air conditioner is functioning optimally, it is necessary to have it serviced once a year. Failing to do this can lead to a drop in performance and even breakdowns. Taking the time to give your system a check-up annually helps maintain its peak performance.
Seeking professional help is the best solution when it comes to getting your air conditioner fixed. Attempting DIY repairs without knowledge of the inner workings of this complex system can not only be futile but could even introduce new issues. Don't put your AC's functioning at greater risk – call an expert right away!
Frequently Asked Questions Regarding AC Repairs
What issues tend to arise with air conditioning units?
Low refrigerant quantities can be the result of multiple factors, ranging from breaches in the system to evaporation of the said resilient compound. It's key to remember this is a regular occurrence when it comes to air conditioning units.
When air filters become clogged and dirty, they can severely impede airflow, forcing your cooling system to expend more energy than necessary.
Your air conditioning can work harder than necessary if coils become blocked, restricting the flow of air. This can lead to an increase in energy consumption and cost, illustrating the importance of regular maintenance.
What is the duration of AC unit repair?
How long does an air conditioning repair take? That really depends on the nature of the issue; a simpler problem can usually be fixed over the course of a few hours, while a more complicated one might require multiple days to address.
How can I stay cool if my AC stops working during the hot summer months?
Don't Sweat the Summer Heat–Call a Pro if your AC Blows!